We cannot thank you both enough for everything you have done for us and all the time and effort you put in to making our day exactly what we dreamed of and more we love you guys thank you is just not enough.
We had the most amazing journey from our first call with you to meeting up with you both to choose our Wedding Venue in Malta, it was one of the most enjoyable experiences of our lives, we loved every minute of it and want to do it all again.
You made everything so easy and helped us with so much along the way with the smallest details we had completely overlooked but you were there every step of the way guiding us, keeping us calm and completely chilled out and stress free you are both amazing and we could not have done it without you.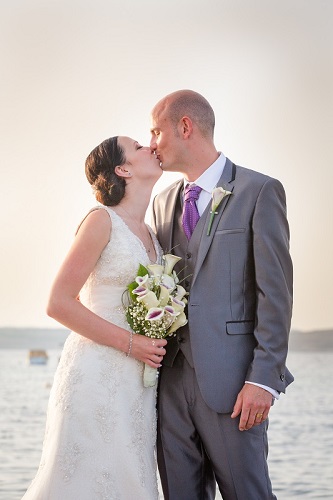 We still can't believe we got married on a beach in Malta with the most breathtaking view, we have to pinch ourselves every time we look at the photo's. The setting was just perfect and when I heard the guitarist playing my favourite song as I walked down the Aisle I could not stop the emotion, something else you made happen you are just to cool.
We loved every second of our Day and we would not have been able to do any of it without you both. The attention to detail is second to none. Our day was seamless in every aspect and this was all down to your hard work in ensuring it was perfect. We were honoured to have you as our guests and are now delighted that you are now friends. All of our family and friends loved our day as much as we did and I know we will all be making a return to beautiful Malta very soon to see you both.
We have the most unforgettable day of our lives and it was all down to you guys.
Sending lots of Love to you both
Ali and Rob X