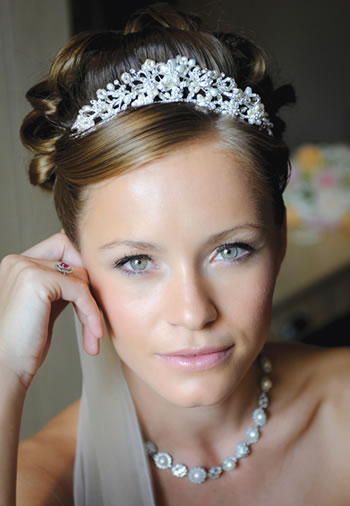 Weddings in Malta's Hair and make up stylists will work with you to stay true to your personal style whether it is romantic, classic, modern or even exotic. We will come to you with everything needed to make you the beautiful Malta bride of your dreams.
Weddings in Malta work with some of the top hair and make up stylists in Malta. We want you to look picture perfect on your special day, with Weddings in Malta you will have a trial prior to your Malta Wedding giving you the opportunity to try out some idea's for Wedding hair and Make up prior to your big day.
Our Make up artist will ensure your make up stays put for as long as you do for your Wedding in Malta and whether you are looking at going for a Gorgeous Down Style or thinking about a glamorous up-do for your Malta Wedding they will create the most perfect look for the biggest day of your life.
Not forgetting the all important dress to match your beautiful hair and make up have a look at Choosing the Perfect Dress for your Wedding in Malta
Make a statement at your Wedding in Malta with a Wedding Veil read our tips on which Wedding Veil is for you Weddings in Malta Wedding Veils
Make sure you take a look at our Top 20 Hair Tips for your Malta Wedding with some fabulous Wedding hair styles before you make up your mind – perfect for helping you get your dream big day look making your perfect Wedding in Malta!