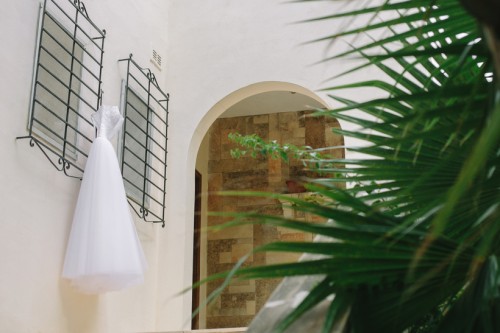 Your Wedding dress is the most important dress you will wear in your life, and the item that your whole Wedding in Malta will evolve around.
We have had so many wonderful dresses at our Weddings in Malta from true Princess dresses to fitted mermaid classic gowns. But most importantly your dress is a statement and should reflect your personality and style.
Just because you are getting Married in Malta doesn't mean you have to compromise on the dress you want, having tulle and chiffon are lighter fabrics if you are getting married in the height of summer and work wonderfully but also so do slightly heavier fabrics including Satin.
There are so many dresses and so many styles don't be afraid to try on lots and lots and sometimes what looks great on the hanger isn't always great on you and what looks not so great can look truly amazing on so experiment and see what suits you. A lot of our brides say their dresses are quite cooling in the heat.
You also want something that you will be comfortable to sit down in, eating, drinking and not forgetting dancing.
Remember to take some shoes with the heel height you will be wearing if not the actual shoes and remember to take someone you trust to tell you how beautiful you are and not the sales girl.
Some of us are lucky and know the instant we put it on, sometimes it takes a little time if you get the wow then you have found the one.
Enjoy the experience as you won't get the chance again.
Whatever you choose, you and your dress will sparkle in the Malta sunshine.
If you are looking for some chic idea's for Bridesmaids dresses check out the new stunning Asos Wedding range at fabulous prices