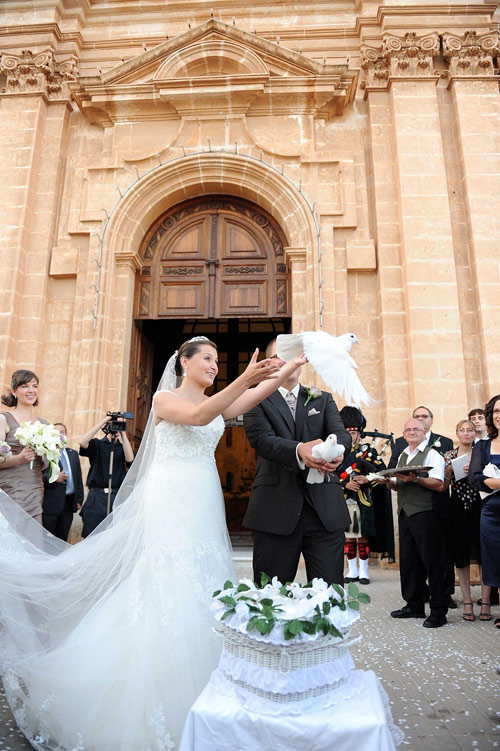 Weddings in Malta can make your Malta Wedding truly spectacular having Wedding Doves released on your Wedding day.
Wedding Doves not only symbolize your love for one another,  they will create the most spectacular scene that your guests will talk about for years unending and will create the most perfect setting for your Wedding in Malta.
White Doves symbolize love, peace, fidelity, prosperity, and good luck.  They say that when a pair of white doves get together they stay together for life and for the most important day of your life it will be very symbolic to have White Doves released on your Wedding day.
The Wedding Doves will be released from a beautiful White heart shaped basket decorated with flowers the more Wedding Doves released the more Spectacular effect.
Weddings in Malta will give you professional advice on how to handle the Wedding Doves and when they should be released to create the most perfect memories.