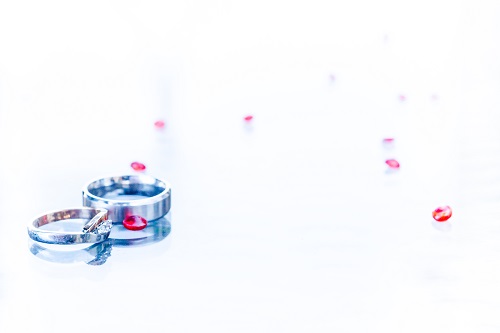 Will our Marriage in Malta be legal?
Yes….Marriages in Malta are subject to the provisions of the Marriage Act, 1975.  The Marriage of UK and Irish citizens conducted in Malta is legally binding under UK and Irish law.  This is also the case citizens from most other countries in the world wishing to marry in Malta. Please get in touch if you need further information.
Your marriage in a Church or a Civil Ceremony in your chosen Venue, will be conducted by an official Marriage Registrar or Priest in the case of a Church wedding.
What type of Ceremony can we have?
Weddings in Malta can organise Civil Ceremonies, Religious Marriages, Blessings and Renewal of Vows and as of April 2014 Civil Partnerships. Malta has a church for every day of the year, from beautiful quaint countryside chapels to elegant cathedrals each one unique and steeped in history will leave you spoilt for choice. Malta's religion is Roman Catholic but there are Churches for all faiths represented in Malta for you to marry in.
Civil Ceremonies can take place at a number of beautiful locations in Malta or Gozo please see our Wedding Venue's page for more information.
What language is the Ceremony conducted in?
Wedding Ceremonies in Malta whether in Church or a Civil Wedding are conducted in English making it even easier to get married in Malta. You are required to have at least two witnesses present who must be at minimum of eighteen years old.
What language is our Marriage Certificate in?
Unlike other countries, in Malta your Marriage certificates are issued in English. Which means there is no hassle or additional cost of having to have your Certificates officially translated when you return home.
Are there any Residency Requirements?
No…..It is advisable you are here at least two days prior to your Wedding to go through the details of your Wedding and meet with the Registrar who will be marrying you or the priest but there are no minimum residency requirements for getting married in Malta.
How far in advance should we book our Wedding in Malta?
We would certainly recommend if you have your heart set on a particular date or venue that you get in touch sooner rather than later to ensure availability. Traditionally weekends are busy as all Maltese Weddings take place on a weekend so you are looking at a weekend date you should look to start making arrangements as soon as possible. Week days have better availability so if you are flexible there is generally availability. Remember you will probably want your loved ones and special people in your lives in attendance on the Big day so the more notice you can give them allows them to get the time off and get flights and hotels booked which can be done almost up to a year in advance with some airlines and all hotels.
Weddings in Malta will guide you through the complete process and will present all the required paperwork on your behalf. We will also arrange appointments for you to meet the Registrar or the priest who will be marrying you when you arrive in Malta.
Can I arrange my Wedding in Malta with you from my home country?
Yes… Weddings in Malta give you the opportunity to organize your dream Wedding in Malta from the comfort of your own home.  We can talk through and plan all the arrangements via email, Skype and phone whichever you prefer.  You'll find we are very responsive, and we always make ourselves available to you at anytime to suit you.
And of course, if you do wish to visit Malta before we will meet up with you at your convenience to discuss your plans for your dream Wedding in Malta and show you around the island.
Who do you work with?
Weddings in Malta work with couples from all over the world. The majority of our clients come from the UK, Ireland, Australia, the United States, Italy, New Zealand, Germany, Russia United and of course Malta.
Do you only offer full Wedding planning in Malta?
Weddings in Malta are delighted to work with you at any stage of your Malta Wedding journey. Even if you've chosen your venue or church and need some help in sourcing suppliers, we work with hand picked suppliers all over Malta and Gozo and can help you out with everything you need from Accommodation, Bridal Cars, Maltese buses, entertainment to arranging your hair and make up for your big day.
What size of Weddings do you work with?
Weddings in Malta would love to help you with your Malta Wedding no matter what the size.  Whether it's just the two of you or 100's of you we can help make your dream a reality.
I live in Malta will you help arrange our Wedding?
Yes of course we would be delighted to. Where ever you live in Malta or Gozo we will come and meet you and discuss some fabulous idea's with you to suit you.
Who will I be working with if I book my Wedding with Weddings in Malta?
You will primarily be working with Michelle and Lee.  We will always be your point of contact and help you with everything you need by phone, email and Skype at anytime to suit you.
Hopefully we have answered a lot of your questions, if you have any further questions or queries about anything, Weddings in Malta are here to help you, drop us a line at info@weddingsinmalta.com or if you prefer we can talk by phone or meet you on Skype and discuss your Dream Wedding in Malta in further detail.
There is no cost or obligation.  Just email us your name, phone number and a good time (specify your time zone) or send us an invite on skype our username is weddingsinmalta, and we will be in touch to suit you. We can't wait to meet you!