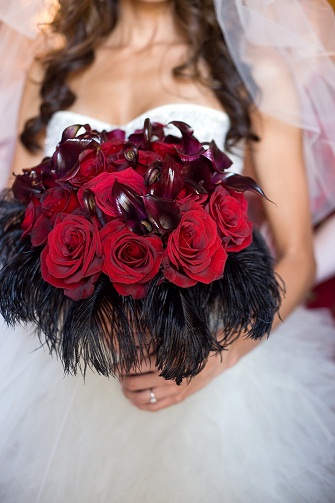 Your bridal bouquet for your Wedding in Malta is one of the most precious items you will have with you on your big day you will carry it with you everywhere. It has to look as amazing as you do.
Weddings in Malta will bring all the essential elements together creating the perfect expression and reflection of you for your Malta Wedding from your Bridal bouquet to Button Holes and Centre Piece arrangements to compliment every aspect of your Wedding in Malta.
Weddings in Malta work with one of the most creative florists in Malta complimenting your Malta Wedding from your dress to your Wedding Cake. Whatever Wedding flowers you are dreaming of for your Malta Wedding elegant, extravagent with feathers, diamante's Weddings in Malta will arrange them for you from exotic Sunflowers to the classic Rose symbolizing love. Have a look at our flowers gallery below for some idea's for your Wedding in Malta.
Tips for choosing your perfect Bridal bouquet for your Wedding in Malta
Your Bridal Bouquet should receive no less attention than you, its not only the flowers that make your bridal bouquet but the arrangement too.
There are so many beautiful bridal bouquets which one you pick should reflect your style and must be in proportion to your height and body frame.
If you are petite with a small frame do not go for a large bouquet as this will overpower you and make you look even tinnier than you really are, instead go for a smaller bouquet that will compliment and enhance your figure.
For a larger frame, always keep in mind not to choose a big round bouquet this will make you look heavier than you are, the illusion one must portray is one of height and not of width.
For the bride who is blessed with height may go for any shape from small to big or even cascade bouquets.
Always keep in mind your body shape and height when choosing your bouquet; it's not what's in fashion it's about you!
You're getting married in Malta don't be afraid to add colour it always looks good in the sunshine and makes a real statement!
Here are some of our beautiful Malta bridal bouquets. Whatever your favourite flower or colour scheme for your Wedding in Malta we will make the perfect arrangement for you.
It's your Wedding in Malta you choose!
Below are a small selection of some of the Beautiful bouquets to give you inspiration for your Wedding. For more images of our Wedding Bouquets go to our gallery.
And not forgetting the Husband to be….the perfect Button Holes to match whatever Bouquet you choose