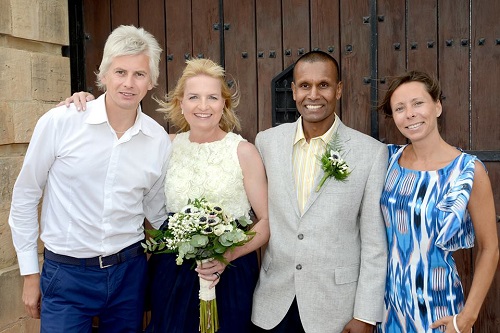 For us the day was perfect, without fault and whenever we are looking at the photos or talking about the day we enjoyed it all from start to finish and it was a very happy day for us.
Arranging our Wedding from Australia was a pretty overwhelming thought, but you both were on hand when we needed you and always came back to me with my endless questions and queries and really put us at ease and we could relax knowing you both had it all under control which meant a lot – thank you.
All the people who were involved from Sonia to the hair and makeup girls to the photographer they were all wonderful to us and made the day special and memorable and of course the castle. We have been talking about Malta since we returned so that should be good for tourism and how wonderful the wedding choices are there to all our friend in OZ.
Hopefully as it is summer for you there is time for you to enjoy the sun.
THANKYOU SO MUCH, the photo's they are amazing we love them all, the photos are our memories, we have yet to put them up around the house and It would be great to come back to Malta and renew our vows in the future with you both.
Thanks again to the both of you for everything you did for us and we hope you loved your gifts and card from OZ and Congratulations to you both you deserve every success.
Lots of Love
Angel & Sam X