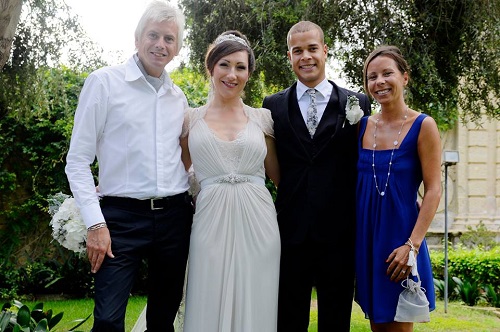 Michelle & Lee, we can't thank you enough for planning and being part of our perfect Wedding day in Malta.
Thank you for everything you did to make our wedding day so special we couldn't have asked for a more perfect day. From the moment we first contacted you over two years ago you were fantastic and even more so when we had to cancel due to my illness.
Our Wedding was the intimate, romantic affair we wanted just the two of us, and we were honoured to have you as our witnesses on our special day. To marry in the grounds of such a magnificent Palace is something we will never forget.
From the Car, been serenaded by the Violinist to the Flowers for us it was just perfect.
And not forgetting the photo's around Mdina which was just beautiful, an amazing day, an amazing wedding and amazing honeymoon.
You kept in touch to see how I was and when I was well enough you got everything organised in a short amount of time and it was just effortless and stress free and we appreciate everything you did for us to make our day so memorable.
We hope to visit Malta again and would love to catch up with you both when we do.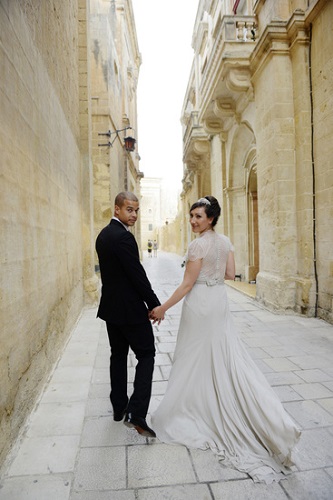 Love & Best Wishes
Kyle & Bebe Crux
XXXX