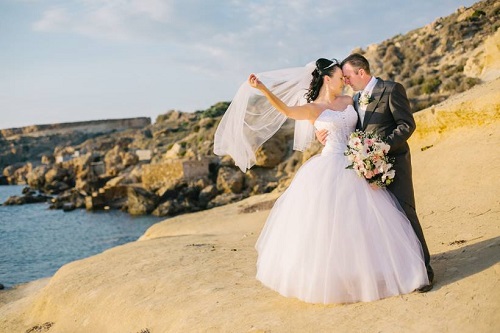 We just can't say enough Thank You's to Michelle and Lee for what you have done for us! We are just so glad we had chosen you two for making our special day come true. 
Thank You Michelle and Lee for making our Dream Beautiful Fairy Tale Wedding Come True! You two are the most helpful caring people ever and sure helped us achieve the day we was looking for! We would recommend you two for anyone that wants a Wedding in Malta! Our day was Absolutely Amazing And Perfect! All our Guests were amazed on how the big day looked and how well it went and say a Massive Thank You to you Two as they enjoyed it saying it was one of the best weddings they have been too! and see we was so Happy on our Big Day! XXX
You both are so kind and sweet and fantastic people to know! There is was nothing on our wedding day we wanted to change as it was just an unbelievable wedding!
We hope you enjoy our gift and you have a fantastic relaxing day you deserve it.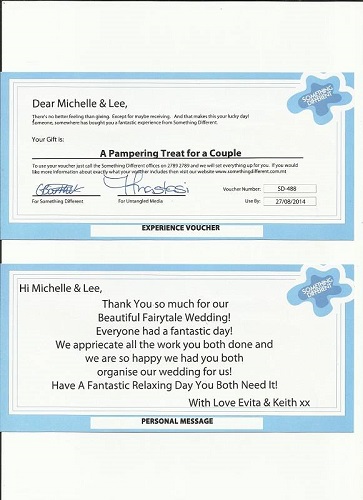 We sure will definetly keep in touch with you two, if you decide to take a visit to Canada let us know as we would happily meet up with you both same as if we come back to Malta for our holiday.
We hope to see you both very soon
Evita and Keith X