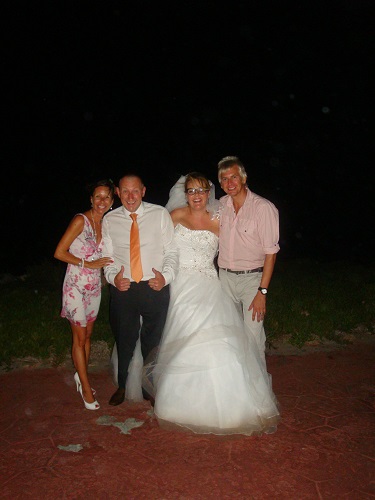 Michelle and Lee what can I say our Wedding day was the best day of mine and Kev's life. Everything about it was perfect! thank you so much for all the help and advice and planning of our perfect day.
From the moment we first spoke to you, you put us at ease at arranging a Wedding in another country, you gave us everything we asked for and more. We had a fab few days with you both in Malta looking around venues and each time you went one better and we had a difficult decision on what to choose but you helped us along the way and we definitely made the right decision.
We were so excited we could not contain ourselves but we had some terrible news within days of confirming our Wedding and had to cancel as we didn't know what was going to happen. You were both always in contact sending us well wishes and giving support which meant a lot.
Thankfully at the start of 2013 things were on the up and we were able to go ahead again and confirm the Wedding there was so much to do in such a short space of time but you pulled it off and it was just effortless and stress free, from the bottom of our hearts thank you so very much.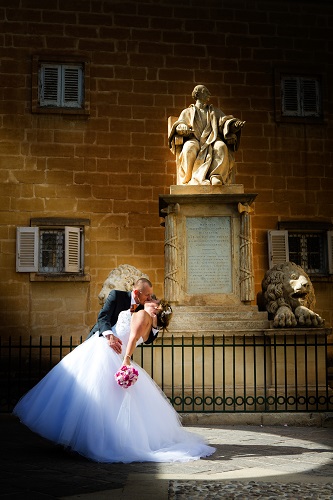 We want you to know how fantastic our day, it was just fun, exciting and amazing from start to finish with the ceremony overlooking the best view in Malta to the Car, the Malta Buses and the stunning sea view reception it was all we had dreamed of.
We wish we could do it all again tomorrow!!! we were honoured to have you as guests at our Wedding, your both sound and we were made up with it all, thank you, thank you.
We can't wait to come back over to Malta and renew our vows so I can wear my dress again
Love Jenny & Kev XXXX