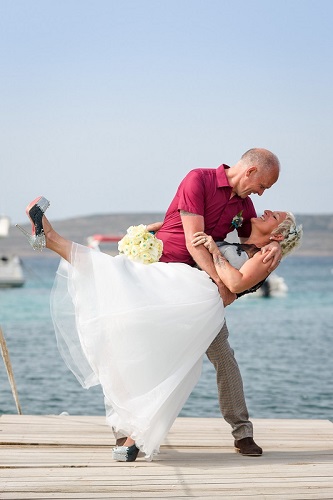 Michelle and Lee you are '5 star' and Absolutely faultless.
From beginning to end, exemplified perfection and professionalism, Warm caring and patient.
ThanQ u 2 for being so awesome. You filled our day with beautiful memories that we will never forget.
From beginning to end the support and service received from Michelle and Lee of Weddings in Malta was impeccable.
I cannot yet forget all the minute details that made our day so very special. Michelle so warm and such fun yet organised to perfection. Lee meticulously corresponding with us regarding the legalities and plans; done with such kindness and patience.
If I had had to plan our wedding detail for detail I could not have achieved what this wonderful couple did. One colour, a suggestion for my bouquet and the boy's buttoners, and a picture of a cake; was all the information I gave; what was given in return was simply awesome.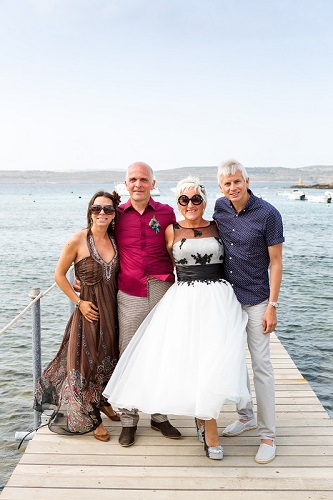 Our native flowers of thistles and heather, our cake which was a complete replica of my suggestion. The challenges we gave regarding entertainment and venue were all handled with complete aplomb. From the fantastic photographer, the food and venue to the tiny gems, the table settings to the schedule that went like clockwork.
But more than this, every single thing was done with such genuine warmth, support and sincerity. I cannot find enough words to thank you both for giving Roy and I, our families and friends a lifetime of wonderful memories.
Awesome awesome day. Faultless planning. Faultless venue and faultless execution of our day.
You guys are 'The Best'
Love you guys!
Judith Tait-Brown and Roy Brown xxx