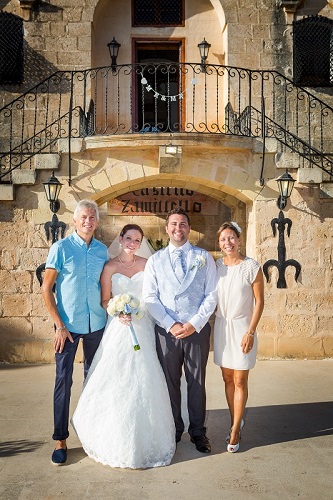 Dear Michelle and Lee words really can't express how grateful we are for everything you have done for us.
Right from the start of our journey we contacted Weddings in Malta and we found your responses to our endless questions very reassuring and we appreciated the phone calls and felt we knew you well before we came out to Malta to look at possible venues for our Wedding.
And then to find you were 'Brummies' well our decision was made you were definitely the Wedding Planners for us. It was wonderful that you were able to take us around the most prestigious Wedding Venues in Malta, the pictures on your website are fantastic but to see them in person our mind was really made up on our first choice of the Castle as soon as we got outside the door. Straight away we could picture our Wedding day and we were so excited and remember saying we couldn't wait to have our date confirmed so we could tell our friends and family as soon as we returned from Malta.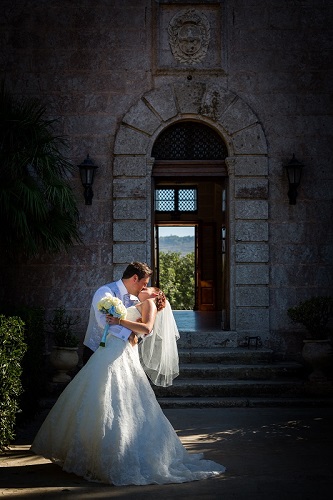 You made the planning of our Special day so easy and the execution of the day was exactly as we had hoped for……..Perfection and the big round of applause when Dad thanked you during the Speeches for making the biggest day of our lives a reality was much deserved.
Although we couldn't stop thanking you throughout the day and night it just feel like a dream, I truly felt like a Princess it was the most amazing day and if we could tell the world at just how thankful we are to you both we would.
Our friends say how can we ever compete with your Wedding it was that amazing and for that we are eternally grateful to you both.
Thanks for making our dreams a reality we love you guys
Brummie Love Kat & Matt XXXXXXXXXXXXXX