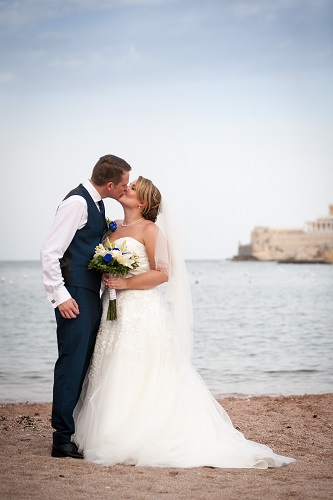 Michelle and Lee exceeded all our expectations for Wedding Planners. We changed plans a few times and nothing was too much trouble. We told them what we wanted and we got it. All our emails queries (of which there was many haha) were answered promptly.
The day itself went without a hitch, everything ran smoothly and the decor was immaculate. All of our guests commented on how friendly and accommodating Michelle and Lee were, and on what a great job they had done.
The vendors they use, from hairdressers, make up, photographer and chauffeur were wonderful and of very high quality. Organising a wedding from another country was originally a very daunting prospect but with there help and guidance it was so easy and straightforward and is a day we will never forget.
Thank you so much for all your hard work yesterday and beforehand. We had an amazing stress free day. Thank you!
Katie & Peter XXX