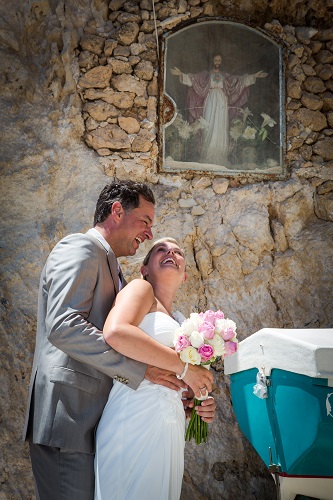 Michelle and Lee, what a day to remember…the sun, the most amazing venue with the most amazing views, the car and the little touches and to top it off my parents turning up was the most wonderful surprise we can't believe you managed to keep it from us.
We wanted a very intimate Wedding for us and our children and not been to Malta before we told you what we wanted and you gave us everything we wanted and more the views were just breath taking and nothing was too much trouble it was just the most amazing and wonderful day. To put our trust in someone to choose the perfect venue and deliver everything we wanted we know was a tall order but you pulled it off and you are both such great people to work with.
It was such an emotional day walking in to find my parents behind the bar in Malta offering us a drink when we had spoken to them the night before thinking they were in England was so surreal and touching we will never forget it, thank you for what you did for them and for us.
We thank you from the bottom of our hearts for giving us the most perfect Wedding day.
Love Kerri & Lee
XXX