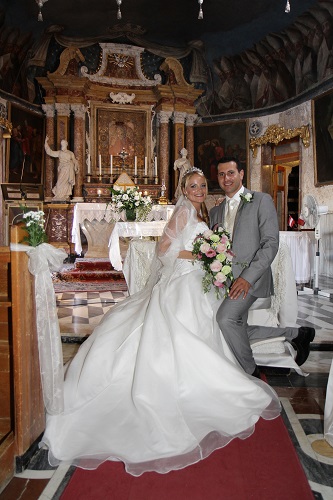 Thank you Michelle and Lee for what was the best day of our lives and to marry in the very church my grandma got married in was just the most incredible amazing experience and one that will be with us forever.
What a journey over two years of planning from the other side of the World in Oz, from the first contact and hundreds and hundreds of emails and our many Skype calls until the Wedding you were there every step of the way from helping us with where everyone should stay to what to do.
Getting both our families and friends of 150 from Australia and Austria to Malta for our Wedding took a lot of planning and we would never have managed it if it wasn't for you both and we can't thank you enough.
We loved every minute and just want to do it all again, everyone was blown away by the Castle and getting picked up in the Maltese Buses and thoroughly enjoyed the Wedding and will all be coming back to Malta.
Our Wedding was just amazing from start to finish, we hope you enjoy the presents, thank you both again for everything.
With Love Melanie and Nathan X