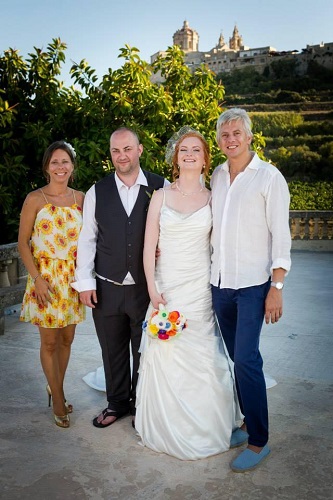 Michelle & Lee, thanks sooooooo much for all your help in organising our Dream Wedding in Malta.
We can't believe how quickly the time has gone from first speaking to you both in January 2013 to now 20 months later! We enjoyed the journey from start to finish and want to do it all again next year.
Thank you for your patience, care, love, understanding and your idea's along the way we don't know what we would have done without you booking it from so far away. You made everything so easy for us.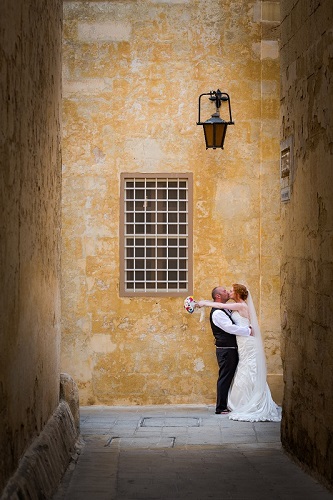 It was such a special day to be married on our 10th Anniversary, thank you for making it happen – it was the day of our Dreams and one we will never forget.
We had an absolutely amazing day, full of excitement and emotion. Thank you also for accommodating our gate crashers too and making them so welcome. We will treasure the memories and the Fireworks at the end of the evening were just the icing on the cake and were just 'Wow'.
All our guests are saying it was the best Wedding they have ever been to and they all loved Malta too. A lot of hard work was involved by you both and we really appreciate everything you did for us.
Thank you for making our dreams come true
Love Melissa and Brian X