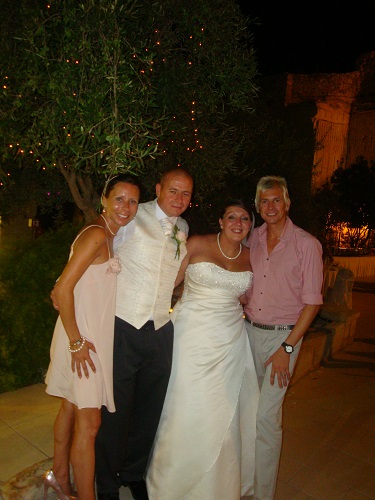 It all started with a chance meeting at the national wedding show and ended with an amazing magical day!
Michelle and Lee are an amazing couple who are professional,hard working and offer such a fantastic level of service as they only work along side the best people in Malta!!
We will never be able to thank Michelle and Lee enough…. right from our first enquiry, viewing the venues in Malta and some cheeky visits back to Malta in between and right up to the wedding day, Michelle and Lee maintained constant contact with us providing us with all the information we needed and guiding us through the exciting process of planning our wedding!
We were touched you accepted our invitation to be guests at our big day, we see you as our Friends now and we can't wait to come back to Malta for our anniversary and meet up.
We fell in love with Malta and every thing it has to offer….although our suntans have started to fade the memories that were made will stay with us forever xxx
THANK YOU BOTH SO MUCH
Love Mr & Mrs Showell XXX