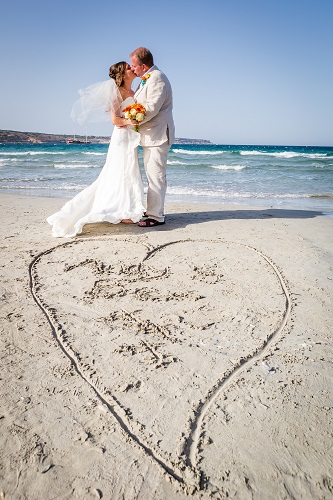 Only now, on reflection of our wedding, can we truly appreciate the effort, time and commitment that Lee and Michelle put into being our wedding planners.
We were made to feel like the centre of the Universe when it came to our wedding, no request was too big or small, no issue could not be dealt with and no question that could not be answered by Lee and Michelle's wealth of knowledge and experience.
Lee and Michelle organised every aspect of our wedding from start to finish, always going the extra mile, yet consulting us at every step to keep us involved. As a bride, having Lee and Michelle made me wonder what all the fuss was about when it comes to organising a wedding – we knew what we wanted, we asked and Weddings in Malta delivered, every time.
Weddings in Malta took away the stress and time consumption of long distance phone calls, slow email communication from vendors, potentially choosing unreliable vendors and gave us EXCELLENT communication, incredibly WONDERFUL photographers, hairdressers, make-up artists, BRILLIANT florists and venue dressers. However most of all, they gave us their commitment, their time, their concentration and in the end their company at our wedding and their friendship.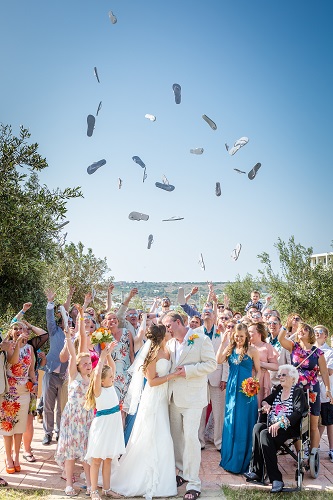 We can't thank them enough for making our day so perfect, we would strongly recommend them to anyone looking for a wedding planner with a personal edge and great contacts.
Three weeks later, we still receive comments from our guests that our wedding was "the best wedding, they've EVER been to"….you can't ask for any more than that.
Thank you Weddings in Malta.
Lots of love,
Andy and Bex
Every word we have said is true, we can't thank you enough Lee and Michelle – thank you for all your hard work!
Lots of love from Mr and Mrs Gunn 😀 😀 😀 😀 xxxxxxxxxxxxxxxxxxxxxxxxxxxxxxxxxxxxxxxxxxxxxxxxxxxxxxxxxxxxxxxxxxxxxxxxxxxx