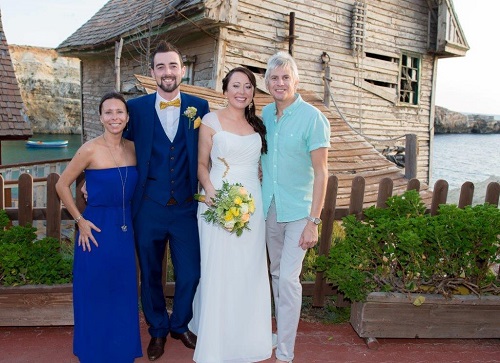 Our wedding day was set in one of the most beautiful locations on the island. The turquoise sea against the dusty yellow cliffs, along with the rustic setting of the village, provided a breath-taking backdrop for us to say our vows.
Our wedding party was blown away by the setting, decorations, food and entertainment and we have been told repeatedly that this was the best wedding that any of the guests had ever been too and that is all down to you guys.
This is all thanks to Michelle & Lee who listened to all of our wishes and transformed them into a real life fairytale. From the beginning Michelle and Lee were there for us through meetings in Malta, emails and phone calls.
They kept the planning so personal to us and the finished result was amazing. This continued on the wedding day with Lee himself dropping us the bouquets and buttonholes and both Michelle and Lee continuously ensuring that the day ran smoothly and that everyone was enjoying themselves and were with us right to the end making sure everything was perfect.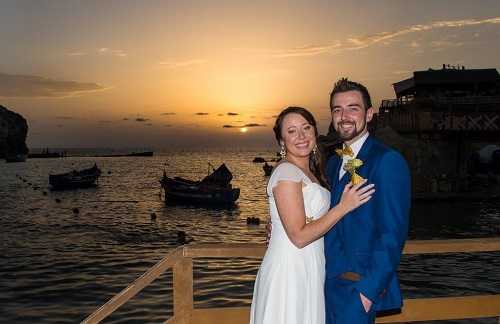 The icing on the cake was the Fireworks at the end of the evening we were just blown away along with all of our guests it was just wonderful and the most amazing end to the most amazing day of our lives.
Thank you Michelle and Lee so much for your extraordinary work and for making our wedding day one of the best days of our lives we will cherish the memories forever in our hearts.
You both are fab and would do it again in a heartbeat thanks for making dreams come true.
With Love Rossa & Darren XXXXXXXX