To Michelle and Lee the Best Wedding Planners in Malta, thank you sooooo much for everything you did for us.
We did lots of research and decided on Malta after hearing such amazing things about Weddings, after finding you guys through forums and very highly recommended indeed we knew we couldn't go wrong with you both. From our very first contact with you both we were at ease and you knew exactly what we wanted and we were happy we were in safe hands.
And we both knew then that Malta was the place we were going to get married so we arranged to come over to Malta were we finally met you both after months of calls and emails and it was like we had known you forever. We had such a great day at the venue and the food and wine tasting.
The whole experience was relaxed and enjoyable all we had to do was choose what we wanted and you just bought it all together effortlessly. You captured exactly what we wanted and every need was catered for, we got everything that we asked for and even more.
You couldnt have done enough for us and made it the perfect day for us and our guests, if anyone is considering getting Married in Malta to get in touch with Weddings in Malta.
We hope you enjoyed the gift we got you as a thank you for everything you did for us we hope you enjoy it and it has pride of place.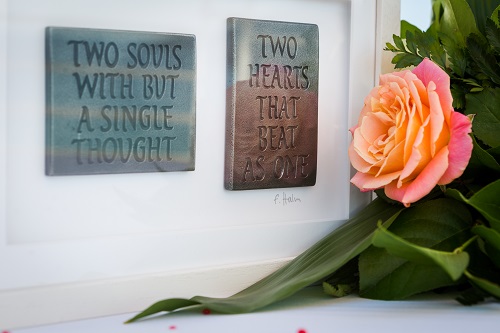 It was a pleasure to meet you both and you made it a perfect day from start to end for us and our guests. Everything went to plan and you were on hand throughout the day if we needed you.
It was a day to remember and we will never forget, you both are a lovely couple and we are so glad we chose Weddings in Malta to organise our special day. Thanks for making our day so very special and for the great night out we had at the meal and Karaoke after the Wedding, lots of love to you both and hopefully see ya real soon
Thanks for the memories and we hope to meet up with you both real soon maybe in Dublin…
Lots of Love from Samantha and Derek in Dublin XXX