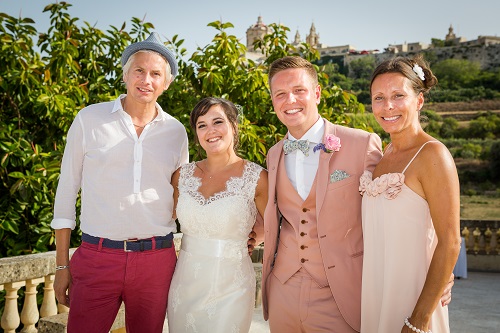 We can't even find the words to express how amazing our Wedding Day in Malta was and how thankful we are to Lee & Michelle. Everything was stress free and planned to perfection!
Malta is stunning and we urge any couples considering the Island for their big day to get in touch with Weddings in Malta.
We both thoroughly enjoyed the whole experience from start to finish from. Throughout the time from choosing our venue to the Wedding was fun and exciting with what seemed like a million calls with Michelle and Lee talking over even the tiniest details and we would love to do it again it was one of the best times in our lives.
We loved every second of our Wedding in Malta, and with you guys taking care of everything we just relaxed and enjoyed ourselves in safe knowledge you had everything covered.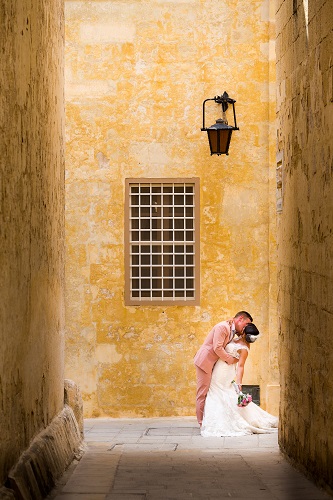 The venue was dressed to impress and was just beautiful, the setting really was perfect we couldn't have imagined anything more perfect, thank you we have wonderful fond memories of our day.
Thanks so much guys, we're so glad to have met you and look forward to seeing you again, as we'll be back again for sure!
You too are amazing and we don't know what we would have done without you.
Love Sarah Jayne and James X