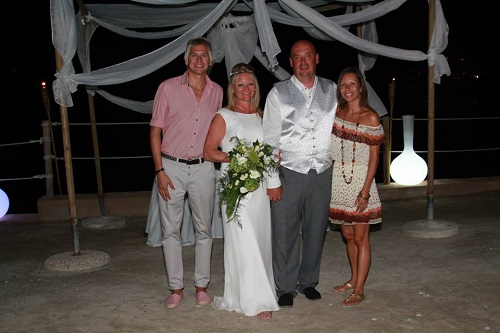 Massive thanks Michelle and Lee for an amazing day. You did a brilliant job, the venue, the food and the whole shabang was incredible, everything we had hoped for and much more….
We loved every minute of it and the midnight dip in the sea was just the icing on the cake and was an amazing finish to a most wonderful day. Every one has said what a brilliant job you guys did also. We cannot express how thankful we both are for the brilliant job you guys did … THANKYOU
With Love
Sheryl & Geoff xxx
PS : Same time next year for the 1st year anniversary married and 25 years together
Again THANKYOU
Thank you, none of it could have been possible but for you guys … YOU ARE FREAKING AWESOME !!!!