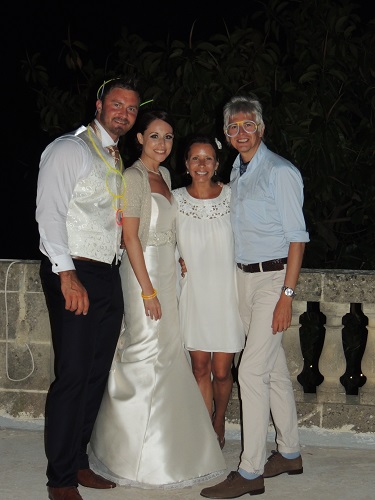 Michelle & Lee, Once again, thank you sooo much for creating our perfect Wedding in Malta. It was everything we hoped for and much more!
We cannot thank you enough for giving us exactly the day we hoped for and helping us every step of the way with the planning and the preparation. We had such an amazing day!
Thinking back to when we originally decided to get married abroad in Malta we were a bit worried about where to start and how to go about it. However, working with you both you made it so easy and understood exactly what we were looking for.
We would recommend Weddings In Malta to anyone who is considering getting married abroad. From the very first email to the Wedding day itself, Michelle and Lee did a fantastic job in creating exactly what we were looking for.

You gave us a day we will treasure forever! thanks again, and we will look forward to catching up when we are back in Malta.
Thank you so so much for organising our fabulous wedding!
Love Simone & Phil
XXX