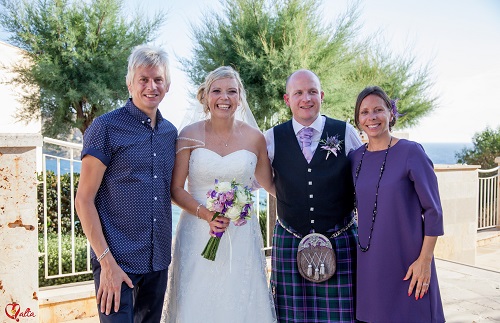 Special is the word that best describes you both as our card to you. A massive thank you to the most amazing wedding planners! We had an absolutely fantastic day and every single detail was perfect – all thanks to you guys.
We have had an amazing journey, planning and arranging and seeing it all come together. All our family loved our day and everything went without a hitch! We loved every second of it.
The venue was stunning, it was the most beautiful setting overlooking the beach and gave us the privacy we wanted with the most stunning views and everything fulfilled our dreams and expectations. The ceremony and reception were just as we planned and we loved every minute of it. The attention to detail of every aspect was impeccable. The team of hairdressers, make up artists, florists, car/bus companies, videographers and photographers were all amazing! They all worked so hard to make sure our day was exactly as we wanted and nothing was too much work for them. We could not have asked for more.
We cannot thank you both enough for all the work, time and effort you put in to making our day exactly as we hoped. We have had an amazing journey from our first meeting which none of us will ever forget! Through to our special day, we loved every second of it and would not have been able to achieve any of it without you both.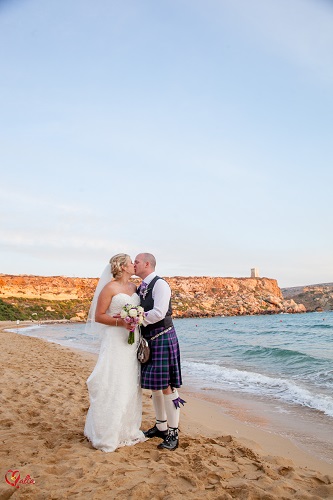 The attention to detail is second to none. Our day was seamless in every aspect and this was all down to your hard work in ensuring it was perfect. We first met you both as our wedding planners and are now delighted that you are now friends. All of our family and friends loved our day as much as we did and I know we will all be making a return to beautiful Malta very soon.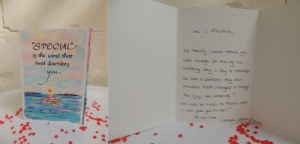 You are both amazing and we couldn't have asked for better. We cannot thank you enough for making our day exactly as we wanted it and can't wait to return to Malta again and see you both. Please accept the flowers and cards as a token of our huge gratitude to you both.
Big love to you both, you are an awesome couple and now friends for life (you're not going to get rid of us!!!)
Big Hugs Mr & Mrs Cooper xxxxxxxxxxxxx and kisses from Olivia too xxxxxxxx