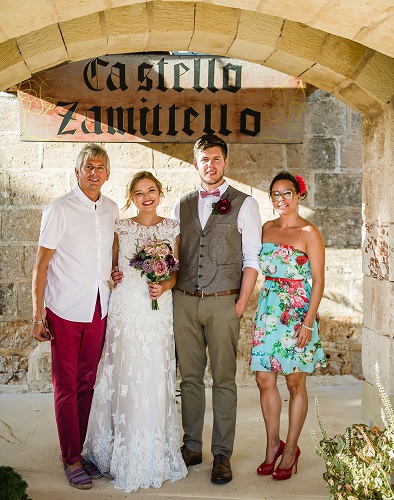 You have been amazing Wedding Planners and we thank you from the bottom of our hearts! It was just wonderful and we 100% could not have done it without you.
We always knew we wanted to get married abroad but the idea of planning a wedding in a different country concerned us. We wanted our day to be perfect and we were really keen on personalising it and making it our own. We just didn't think this could be done anywhere other than England!
We found Michelle and Lee online and we are so glad we did as our day was wonderful – if was personal and very "us". Along with both of our families we spent the day with Lee and Michelle seeing venues and had a great time with them and wanted them as our Wedding Planners.
Thank you both for all your hard work this past 18 months, Luke and I had the most amazing, perfect day.
Lee and Michelle were lovely in their emails and called us whenever we needed them to, we instantly felt reassured that our wedding would be what we wanted when we met them last year. Nothing was too much and we were able to choose exactly what we wanted!
Our wedding day was just perfect for us! Many people have asked us if we have any regrets but the honest answer is nothing! Our family and friends were amazed and said it was the best wedding they had been too! We filmed our special day and played it back to our guests at our England reception and they couldn't believe how calm and relaxed we all looked!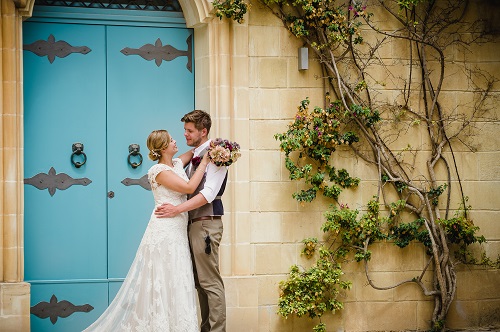 It was all thanks to Lee and Michelle! I am a teacher and used to being in control but at no point did I need to organise or worry about anything. We were then able to relax and enjoy every moment of our day.
Our wedding was Perfect and we were all so calm and relaxed! Thank you both so much! We could not have asked for better wedding planners! ❤️❤️
Lee and Michelle you are amazing! Thank you both so much!"
Lots of Love to you both
Mr and Mrs J xxxxxxx