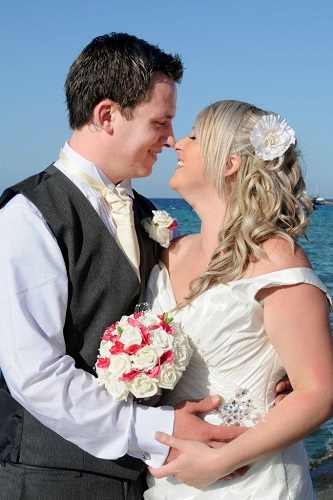 Michelle & Lee, We have just returned from our amazing wedding in Malta organised by two fab people. From start to finish you were amazing and we cannot thank you enough for all you did for us.
Just wanted to say a huge thank you for making our dream wedding day a reality! From start to finish you have both been amazing, we really couldn't have wished for better people, as people like you are very hard to find!!
We had a major set back just months before the Wedding and the date of our Wedding had to be changed, you took it in your stride and cancelled and rearranged everything for the new date effortlessly and you would take no extra charge for all those additional admin hours you spent making everything perfect again for our new date.
Cannot recommend you highly enough so if anyone reading this is in doubt then please don't hesitate to book them as planners, you won't regret it!!
We wish you all the very best for your future and looking forward to seeing you on our Anniversary.
Lots of love The Mints X