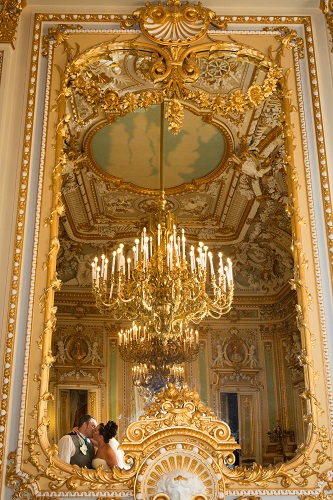 After deciding we definitely wanted to get married abroad, we were browsing through some brochures and came across a picture of the Ballroom at a stunning Palazzo, we were blown away and just knew this was the perfect place for our wedding. We searched the internet and came across Weddings in Malta, contacted Michelle and Lee who we just bonded with straight away, from then on the planning and preparations begun.
Weddings in Malta had so much to offer us and we were spoilt for choice regarding transport, photographer, cakes, flowers, decorations and everything you could possibly require. We worked with Michelle and Lee for just short of 18 months, we became more like friends than business clients and we were so glad we had found them. We were so excited for our big day, we could not believe what we were going to pull off, our wedding was going to be amazing!
We arrived in Malta a week before the wedding, hair and makeup trials were done in the first couple of days, Michelle and Lee took us to meet the registrar and complete some legal documentation, we visited both venues and can honestly say that finally seeing the Ballroom I was speechless at how grand and beautiful it was. As the days went on, more of our 32 guests arrived in Malta, Michelle and Lee were in constant contact, taking us through everything, answering our questions, explaining everything and recommending places to see and things to do in beautiful Malta.
When the big day finally came we were completely calm and relaxed (thanks to Michelle and Lee)! Everything was planned to perfection and everything went according to plan! It was also my birthday and I was so touched that Michelle and Lee had gone to such length's, I had cards, flowers and bottles of wine and champagne delivered to my hotel room, a birthday cake as well as a wedding cake at both venues!
The day went without a hitch, they gave us what I can only describe as a fairytale wedding, it was above and beyond what we ever imagined, we couldn't have wished for anything more.
So many perfect memories which we will treasure forever. Our guests were all blown away by our wedding, everything from start to finish was just perfect, down to every last little detail. Our reception was right on the edge of the sea, we all watched the sun setting – perfect back drop for those important pictures! We drank champagne and danced the night away, it truly was the best day of our lives!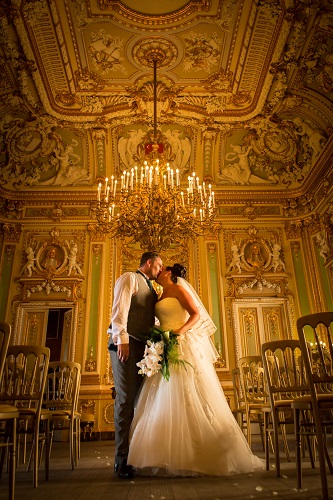 We have gained friends and experienced a wedding above and beyond anything we could ever have imagined. You are experts at wedding planning and truly great, caring lovely people! You did everything for us, there was no stress throughout the whole process, you were on hand for any questions/ queries etc Our guests also thought you were both great, we loved that you spent the whole evening with us!
We cannot thank you both enough and without doubt or hesitation would recommend you to anyone considering getting married in Malta, our wedding was even featured on Hitched.co.uk…….. that's just how special it was!
We can't wait to come back and visit you, just wish we could do it all over again…. maybe we'll have to renew our vows every five years!!
Our wedding wouldn't have been the fairytale it was without all of your hard work- of course we want to tell everyone how fantastic you both are and what an amazing company you run!! A huge thank you to you both, for giving us a fairytale and memories which we and all of our guests, will treasure for the rest of our lives!
You'll always be special friends of ours and thank you for giving us perfect memories which we will cherish forever. Thank you again for everything !!! we send you all our love we are missing you both and Malta
Trish & Paul
XXX