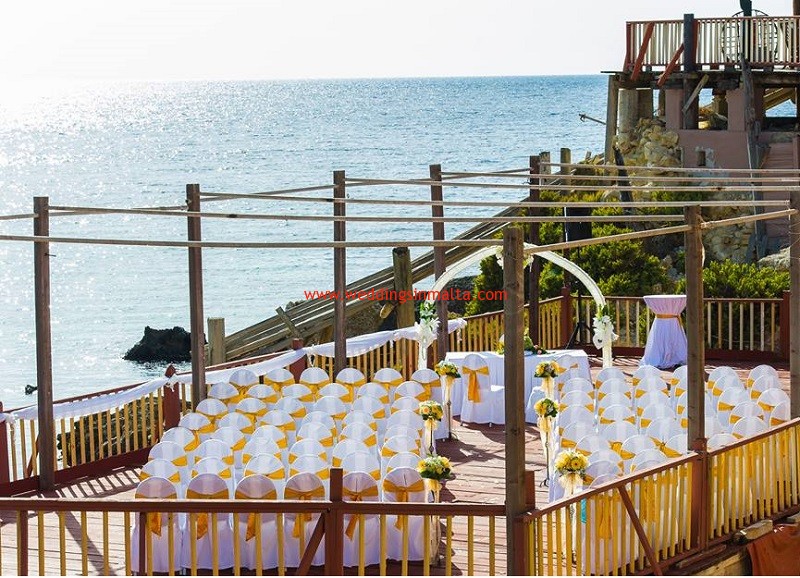 One of our most unique Wedding venues in Malta.
Have you dreamed of arriving to the most significant day of your life in true Hollywood style on a speed boat or traditional Maltese Luzzu, Weddings in Malta will make this dream come true.
Arriving at one of the most unique exclusive Wedding locations in Malta you will step out onto the Red carpet for a star studded event to a fanatic fanfare.
Located in a beautiful bay this picturesque village commands the most exclusive views in Malta.  You will enjoy exclusivity of the entire filmset.
Ever imagined yourself on the Silver Screen, you will be the Movie Stars of the day, walking in guilded star studded footsteps as you explore this unique charming village …. this unique Malta Wedding venue combines fun, love and adventure in a truly unforgettable setting.
While sipping Champagne on the terrace overlooking the most exclusive view in Malta, you will witness one of the most spectacular sunsets on the Island. This will be an occasion of cherished remembrance, a Wedding you and your guests will never forget.
Go to our Galleries for further pictures Silver Screen Bay Gallery for further information just get in touch