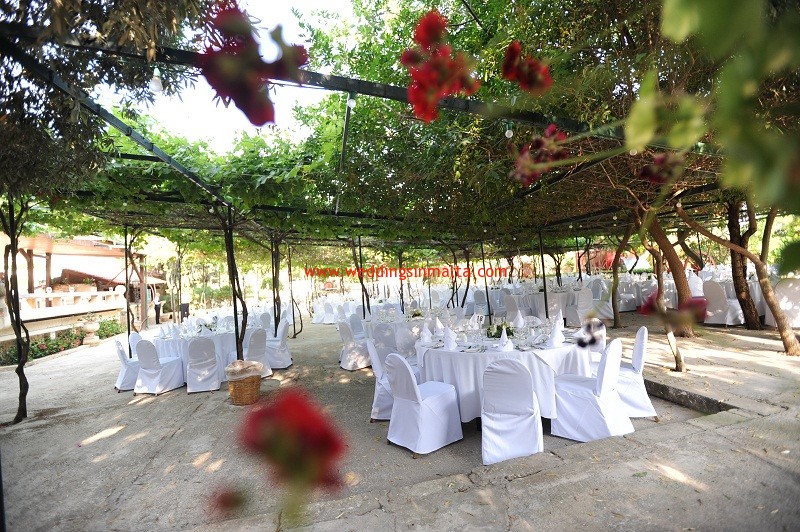 Get married in Malta in this stunning venue under the Olive Groves, for your once in a lifetime event exclusivity is the key.
If your dreaming of that exclusive Wedding venue in Malta to mark the start of your new life together the Olive Groves oozes charm and abundant character in true Maltese Tradition setting creating a truly magical ambience for your special day.
Your guests will be wowed by the spectacular entrance to this unique Malta Wedding Venue
….Electric Gates open to gorgeous greenery lined with Palm Tree's setting the scene for this glamorous location in the heart of Malta.
Surrounded by vineyards this is a unique and idyllic setting for a very private wedding ceremony on your Special Day in the most exquisite atmosphere.
Exchanging your vows in this unique and idyllic setting with its rustic details, quaint fountains, and grapevine covered poolside terrace and dining under the grapevines will ensure treasured memories for you and the special people you have invited to share your day.
This is one of the most alluring, elegant and chic Wedding Venues in Malta if you are dreaming of that exclusive private Wedding in Malta it is the Olive Groves.


Olive Groves Wedding Gallery